We're Your Best Choice for Tree Services

Backed by over 25 Years of Experience

Certified & Insured to Get the Job Done

The Right Tools Used for the Utmost Results

Free & Detailed Quotes Provided

100% Guaranteed Satisfaction
FOR 24/7 EMERGENCY SERVICE. CALL US IMMEDIATELY.
What Our Customers Say About Us
Real Reviews From Real Customers
50+ Reviews
4/02/2022
Reliable, fast and on time
HLI Tree Experts crew made my family happy. The service was prompt and the job was completed faster than I imagined.
3/19/2022
Great Service
Excellent and professional people. They were a pleasure to have around. Freddy was always keeping me updated as to their progress.
3/01/2022
Very Professional
They had the tree removed the same day the tree fell. They did such a good job, we hired them to remove other dead trees.
Certified Las Vegas Tree Service Experts
Serving Las Vegas County with Nearly 25 Years of Combined Experience
HLI Tree Service is a family-owned tree service with over 25-years of experience caring for the natural landscape of communities in Las Vegas & Clark County. Our goal is to provide exceptional tree service to all residential and commercial clients looking to maintain or improve the natural surroundings of their homes and businesses.
How Can We Enhance Your Property
HLI Tree Service in Las Vegas
. Call Us Today For All Your Tree Service Needs.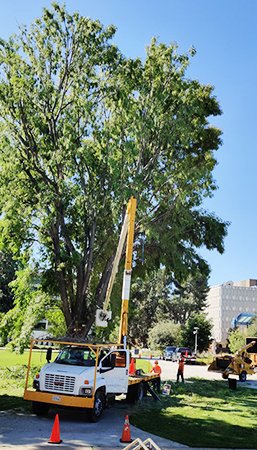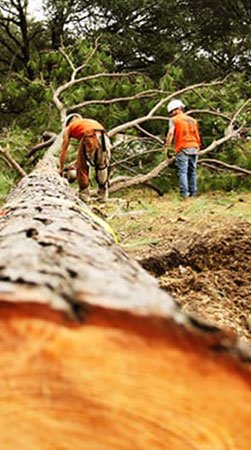 Your Certified Las Vegas Tree Experts!
Dedicated to Providing Our Customers with Exceptional Services

Certified Arborists
A Certified Arborist in Las Vegas is a dedicated professional that has many years of experience and formal training. We guarantee that all of our projects are managed by a Certified Arborist Las Vegas for your protection and peace of mind.
Safest Tree Removal Las Vegas Methods
We always use the SAFEST tree removal Las Vegas methods for your property's safety, to ensure efficiency, and to promote safety! We strive to save every tree we can, but sometimes tree removal is necessary.
Expert Tree Service Business
We are a local family owned and operated tree service and tree care company in Las Vegas, CA. We give you the promise of our hard work, dedication, and decades of expert experience.

Happiness Guaranteed
We provide professional and affordable tree care company for our clients. We'd love the opportunity to work with you and show why our exceptional service sets us apart from the rest.
Tree Care Las Vegas Tree Service
Tree trimming focuses on improving the appearance of trees. The tree maintenance procedure cuts overgrown branches to size, restoring an attractive shape on the crown. It also removes dead branches from the crown, getting rid of the unattractive brown to gray color that interferes with the tree's natural green color. By making properties attractive, trimming a tree helps boost the overall property value. 
We trim all types of trees in Las Vegas, Nevada, giving homes and commercial properties tree shapes that complement their landscapes. Our team of tree trimmers is equipped with modern tree trimming tools and has years of field experience – this guarantees safety for your home and trees and maximum benefits from the trimming procedure. We do our best to exceed our client's expectations – we listen to you and then combine your ideas with our knowledge to give you a landscape you can be proud of.
Why You Should Work With Professional Tree Service in Las Vegas Providers
Benefits of Working with Professional Tree Trimmers
1. Safety for Your Home 
If your trees are standing next to your home, the chances of property damage increase during DIY trimming. Working alone, you may find it hard to control where the cut branches fall – they may end up on top of your house, in the swimming pool, and even on powerlines. This means a lot of damage to your precious home or commercial property. 
Before trimming a tree, professionals will conduct an assessment to determine how to handle the cut branches. If the risk of property damage is high, professionals will use their bucket trucks and ropes to bring the branches down slowly, without touching any of the nearby structures. 
2. You Avoid Injuries
It is common for property owners to attempt DIY tree trimming without safety gear. Climbing to the tree crown without a safety harness puts you at the risk of falling and suffering broken bones. Without safety gloves, your hands will be exposed to the cutting tools. 
Working with a tree trimming near me company helps you avoid deep cuts and falling from the tree. This means you won't have to spend days in the hospital healing injuries. 
3. You Save Money 
Before trimming a tree, you have to purchase tree trimming tools. The basic tools tend to be costly – getting everything from the cutting tools to the safety tools can set you back thousands of dollars. If you are new to trimming a tree, you risk causing damage to your property or suffering injuries – treatment costs and home repair costs can also be extremely expensive. 
Hiring a tree trimming near me company helps you avoid hospital bills, repair costs, and the cost of purchasing the trimming tools. You save more money than you spend. 
4. You Avoid Cleanup 
While trimming a tree will cleanup the tree crown, the waste you remove from the tree ends up on your compound. The leaves and branches can make your compound look messy. The cleanup process, on the other hand, can take too much of your time. 
Professional tree trimmers will, however, collect the cut branches, gather the leaves, and put all this waste in their trucks. They will leave your home looking clean. 
5. You Avoid Tree Damage 
For trimming to benefit your tree, you have to remove the right branches. If you are trimming a tree for the first time, chances are, you will remove random branches. This can put irreparable damage on the tree crown, forcing you to remove and replace the tree. 
With years of experience, a tree trimming near me team will follow the correct procedure when trimming a tree. This guarantees a healthier and visually appealing tree.
Benefits of Trimming a Tree
Tree trimmers remove diseased branches, restoring health on your tree. 

A tree trimming near me team will remove dead branches from the tree crown, restoring its natural green color. 

Shaping trees, tree trimmers improve curb appeal. 

Removing low-hanging branches, tree trimmers improve visibility on roads and walkways. 

Tree trimming removes excess branches from the tree crown, opening up the tree and giving you a better view of the surroundings.