We're Your Best Choice for Tree Services

Backed by over 25 Years of Experience

Certified & Insured to Get the Job Done

The Right Tools Used for the Utmost Results

Free & Detailed Quotes Provided

100% Guaranteed Satisfaction
FOR 24/7 EMERGENCY SERVICE. CALL US IMMEDIATELY.
What Our Customers Say About Us
Real Reviews From Real Customers
50+ Reviews
4/02/2022
Reliable, fast and on time
HLI Tree Experts crew made my family happy. The service was prompt and the job was completed faster than I imagined.
3/19/2022
Great Service
Excellent and professional people. They were a pleasure to have around. Freddy was always keeping me updated as to their progress.
3/01/2022
Very Professional
They had the tree removed the same day the tree fell. They did such a good job, we hired them to remove other dead trees.
Certified Las Vegas Tree Service Experts
Serving Las Vegas County with Nearly 25 Years of Combined Experience
HLI Tree Service is a family-owned tree service with over 25-years of experience caring for the natural landscape of communities in Las Vegas & Clark County. Our goal is to provide exceptional tree service to all residential and commercial clients looking to maintain or improve the natural surroundings of their homes and businesses.
How Can We Enhance Your Property
HLI Tree Service in Las Vegas
. Call Us Today For All Your Tree Service Needs.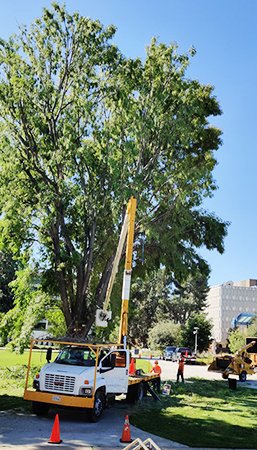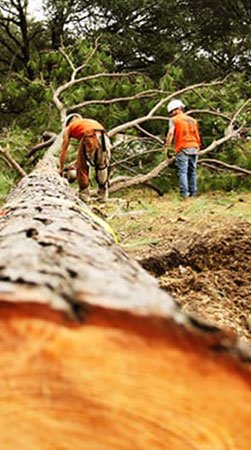 Your Certified Las Vegas Tree Experts!
Dedicated to Providing Our Customers with Exceptional Services

Certified Arborists
A Certified Arborist in Las Vegas is a dedicated professional that has many years of experience and formal training. We guarantee that all of our projects are managed by a Certified Arborist Las Vegas for your protection and peace of mind.
Safest Tree Removal Las Vegas Methods
We always use the SAFEST tree removal Las Vegas methods for your property's safety, to ensure efficiency, and to promote safety! We strive to save every tree we can, but sometimes tree removal is necessary.
Expert Tree Service Business
We are a local family owned and operated tree service and tree care company in Las Vegas, CA. We give you the promise of our hard work, dedication, and decades of expert experience.

Happiness Guaranteed
We provide professional and affordable tree care company for our clients. We'd love the opportunity to work with you and show why our exceptional service sets us apart from the rest.
Tree Care Las Vegas Tree Service
Trees do suffer unexpected damage that can turn them into hazards. Lightning strikes, unexpected storms, and high winds can leave trees leaning over powerlines and tree trunks lying across roads or your house's roof. In such circumstances, quick action has to be taken to reduce the losses and damages suffered by property owners. 
We respond quickly to emergency tree removal requests, generally arriving at the site in under an hour. With years of experience in the tree removal field and advanced tree removal gear, we bring down trees in the most complicated situations, using all the necessary precautions to protect your property from further damage. We understand that emergencies are never planned for – for this reason, we always charge competitive prices.
Why You Should Work With Professional Tree Service in Las Vegas Providers
Emergency Tree Removal 24/7 Service
We work day and night, every day of the week to improve safety in Las Vegas and neighboring areas. We are always ready to handle emergency removing a tree at 9 pm, in the middle of the night, at 4 am, and at all hours during day time. 
We know that emergencies do not always happen during work hours. Sometimes, they will happen when everyone has closed work and headed home. For us, however, we always have someone in the office, waiting to respond to all emergency calls. 
Once we receive your call, we do not waste time – we will get our tree removal gear, get our emergency tree removal team together, and try to get to your home in less than 60 minutes. We will get started with emergency tree removal immediately, trying to restore safety and your peace of mind in the shortest time possible.
1

Why You Should Let Professionals Handle Emergency Removing a Tree
Emergency tree removals feature more complications than normal tree removals. Therefore, when hiring a company to help you with emergency removing a tree, look for a team with the best qualities. The factors you will need to watch out for include:
1. Response Time 
The best emergency tree removal companies respond to phone calls on a 24-hour basis, seven days a week. Therefore, if your phone call does not get an answer, this is a red flag you shouldn't ignore. 
A good company should be ready to start working on emergency tree removals within one hour. Avoid companies that force you to wait for hours. 
2. Equipment 
If a tree is lying over your house, the tree removal professionals will need advanced machinery – say, cranes – to lift off the tree, without causing further damage. If a tree is blocking traffic, the team handling emergency removing a tree will need advanced cutting tools to open up the road fast enough. For these reasons, look for a company with advanced gear. 
3. Experience 
A team that is experienced in emergency tree removals will make the entire process safe. They will know how to handle all the complications that crop up when they are handling an emergency removing a tree. 
4. Affordability 
Emergencies rarely have a budget planned for them. Since they appear unexpectedly, homeowners have to get funds from their established budgets. Since most companies already know that emergency tree removals are compulsory, they may take advantage of your situation, demanding a lot of money from you. 
A good company should do everything in their power to help you save money. Avoid companies that force you to break your bank account in favor of a team that is charging competitive prices.
2

How to Know If Your Tree May Need Emergency Removal
If you notice the following signs, remove the tree before it turns into a safety concern: 
Decaying or rotting trunk

Deep cracks on the tree trunk 

Exposed roots and deep cracks surrounding the base of the tree 

A significant trunk lean 

A tree that is depending on the neighboring trees for support 

A tree that has suffered a recent lightning strike that burnt through its wood structure and roots 

A tree whose stem is broken