We're The Right Ones For The Job

Backed by over 25 Years of Experience

Certified & Insured to Get the Job Done

The Right Tools Used for the Utmost Results

Free & Detailed Quotes Provided

100% Guaranteed Satisfaction
FOR 24/7 EMERGENCY SERVICE. CALL US IMMEDIATELY.
What Our Customers Say About Us
Real Reviews From Real Customers
50+ Reviews
4/02/2022
Reliable, fast and on time
HLI Tree Experts crew made my family happy. The service was prompt and the job was completed faster than I imagined.
3/19/2022
Great Service
Excellent and professional people. They were a pleasure to have around. Freddy was always keeping me updated as to their progress.
3/01/2022
Very Professional
They had the tree removed the same day the tree fell. They did such a good job, we hired them to remove other dead trees.
Certified Las Vegas Tree Service Experts
Serving Las Vegas County with Nearly 25 Years of Combined Experience
HLI Tree Service is a family-owned tree service with over 25-years of experience caring for the natural landscape of communities in Las Vegas & Clark County. Our goal is to provide exceptional tree service to all residential and commercial clients looking to maintain or improve the natural surroundings of their homes and businesses.
How Can We Enhance Your Property
HLI Tree Service in Las Vegas
. Call Us Today For All Your Tree Service Needs.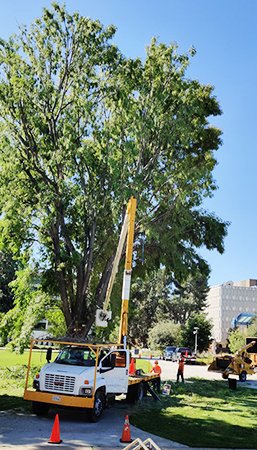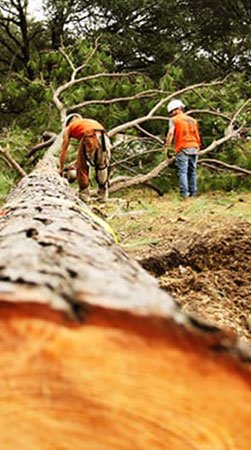 Your Certified Las Vegas Tree Experts!
Dedicated to Providing Our Customers with Exceptional Services

Certified Arborists
A Certified Arborist in Las Vegas is a dedicated professional that has many years of experience and formal training. We guarantee that all of our projects are managed by a Certified Arborist Las Vegas for your protection and peace of mind.
Safest Tree Removal Las Vegas Methods
We always use the SAFEST tree removal Las Vegas methods for your property's safety, to ensure efficiency, and to promote safety! We strive to save every tree we can, but sometimes tree removal is necessary.
Expert Tree Service Business
We are a local family owned and operated tree service and tree care company in Las Vegas, CA. We give you the promise of our hard work, dedication, and decades of expert experience.

Happiness Guaranteed
We provide professional and affordable tree care company for our clients. We'd love the opportunity to work with you and show why our exceptional service sets us apart from the rest.
Tree Care Las Vegas Tree Service
A significant percentage of Las Vegas' urban forest sits on private properties. Residential and commercial property owners use trees to boost the aesthetic appeal of their properties. Trees, however, only boost the appearance and value of a property when they are healthy and properly groomed. 
Offering tree services in Las Vegas, Nevada, and the neighboring areas, we focus on improving the health, safety, and appearance of all types of trees. Through tree trimming and tree pruning, we restore an attractive shape on trees and remove hazardous branches from the tree crown. 
Using our arborist Las Vegas tree service, we diagnose trees, determining the diseases affecting them and recommending the best treatment options. In the event other tree services cannot be used to save a tree, we often help property owners with tree removal. 
A combination of years of tree service experience, modern tree service machinery and tools, and a passion for maintaining a healthy canopy cover in Las Vegas allow us to offer outstanding tree services. We have competitive prices for all our tree services and guarantee safety for your trees, lawn, and home.
Why You Should Work With Professional Tree Service in Las Vegas Providers
Why You Should Work with Professional Tree Service Providers
1. Safety for Your Home 
Most tree services feature the risk of causing significant damage to your home. If the tree falls on your house during tree removal, you will have to spend a lot of money on repairs. If the branches fall on your roof during tree trimming or tree pruning, the resulting damages could be significant. 
Working with professional tree service providers protects your home from damage. Using their experience and advanced tree service gear, experts will know how to bring a tree down without touching utility lines or your buildings. When trimming your trees, professionals will use ropes and bucket trucks to lower down the cut branches, making sure that they do not fall on sensitive structures. 
2. You Avoid Spending Time in the Hospital 
If a tree falls on you during DIY tree removal, you may spend a significant amount of time in a hospital bed, healing broken bones. Tree services like pruning and trimming put you at the risk of falling from the crown or getting injured by the cutting tools. 
Allowing tree service providers to work on a tree means that the tree cannot fall on you and you can't suffer from injuries caused by the cutting tools. Hiring a professional tree service business is generally more affordable compared to the cost of treating significant injuries. 
3. You Avoid Damaging Your Tree 
Tree care procedures like pruning and trimming require you to understand tree biology. The tree services are more complicated than most people think – they involve more than cutting random branches. Removing the wrong branches can damage the tree, forcing you to spend money on tree removal and replacement. 
With years of experience and formal training, professional tree service providers will know which branches to remove. This ensures maximum benefits for the tree. 
4. You Save Money 
Before handling a tree service, you will make an expensive trip to the nearest hardware to get tree service tools. These tools can cost thousands of dollars – way more than you would spend on professional tree service. 
DIY tree service increases the risk of property damage, tree damage, and injuries. Property repairs, injury treatment, and the cost of removing a tree and replacing it will be much more expensive than hiring tree service experts.
Our goal is to help property owners keep their trees alive for as long as possible. For this reason, tree removal is the last tree service we recommend. However, tree removal is often made necessary by the following: 
When a tree is dead 

If a tree turns into a hazard

When the tree's roots start damaging your house's foundation 

If the tree is standing on a space you intend to use for property development 

If a previous tree maintenance procedure damaged your tree irreparably 
We handle tree removal Las Vegas for trees in the most complicated situations – we will bring down a tree standing between powerlines or next to your house without causing damage. Working with us means, quick and safe tree removal.
When done correctly, tree pruning offers a large number of benefits: 
It restores tree health by getting rid of diseased and pest-infested branches. 

It removes hazardous limbs, restoring safety in your home. 

It shapes trees, boosting the aesthetic appeal. 
We are passionate about making trees more attractive, restoring tree health, and ensuring that homes in Las Vegas are safe. When pruning a tree, we outdo ourselves to ensure that you are satisfied with the results. For us, safety comes first – when handling tree pruning Las Vegas on trees standing close to sensitive structures, we will use our modern machines and ropes to ensure the cut branches fall in the right places.
This tree service helps boost the appearance of trees, resulting in a better curb appeal, and a higher property value. Tree trimming cuts overgrown branches to size, removes branches causing overcrowding, removes dead branches, and gives the crown a shape that complements the tree's surroundings. 
Our tree trimming Las Vegas tree service team has handled tree trimming for thousands of trees. We understand the shape that best suits each tree species. We, however, never start the trimming procedure before we understand your needs – combining our knowledge with your ideas of what your landscape should look like, we give your home a look that is appealing to the eye.
4

Las Vegas Emergency Tree Removal
Tree emergencies tend to occur unexpectedly – this could be a few minutes before bedtime, early in the morning, or late in the afternoon. Our goal is to restore safety on all Las Vegas properties within the shortest time possible.
When it comes to emergency tree service, we operate on a 24/7 basis. Call us in the middle of the night and we will arrive at your home within the hour. We know that every minute counts when a tree is lying on your roof, lying across a busy road, or threatening to fall on powerlines. Through swift response, we restore your peace of mind and help you avoid costly repair costs.
Our team of arborist ensures that trees in Las Vegas are healthy. We inspect diseased and pest-infested trees, diagnose them and recommend the best medications and pesticides. In addition to treating trees, our arborist tree service also helps property owners with the following: 
Choosing the best tree species for your home. 

Our arborists will help you follow the right procedure when planting your trees. 

Hazard assessment to determine trees that feature the risk of falling. 

DIY Tree services like pruning and trimming to ensure that you are removing the right branches.  

Assessing trees before removal. Our arborist Las Vegas will help you determine if there is a way to save a tree that seems to have extremely advanced diseases.